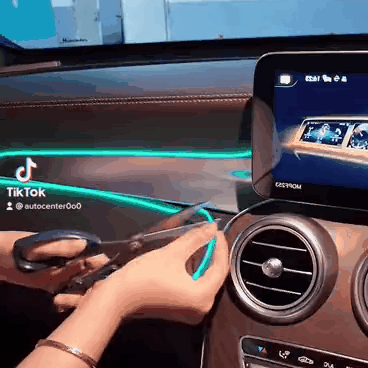 Features:
Flexible and water resistant, can be bent into any shape and cut into any length offering 360 degrees of illumination!
Powered and available in generic cigarette socket & USB powered, These are great for a good variety of reasons.
Benefits:
Energy saving, no heat output, long lifetime, Lifespan of more than 12,000 hours
Great for In-car LED lighting, House decoration,  window decoration, Christmas trees, festival decoration, Car decoration, outdoor signs, stage design, night time fountain & nightlights; lighting banners and so on. The possibilities are endless!
You do not need to stick adhesive, just insert the sewable tag directly into the door or instrument dashboard crevice, or into the panel seams.
No need to worry about leaving traces of glue!
It is also easy to stitch the tag straight onto a surface.
Specifications:
Length:1/3/5M (see menu options)
Input voltage: DC 12V
Working temperature: -20°C~+70°C
Power consumption: 43mW/M
Waterproof: Yes
Be quick to get yours 50% OFF Today before they sell out! The Car Party Cold Light Strip® has gone viral!!